The world's population is estimated to be over 7.2 billion.
According to 'religiouspopulation.com' , there 2.01 billion Christians. This is a large number considering Jesus stated that there are few who find the right path.
Now we all can clearly see what Jesus had to say about the 'many' and the 'few'. He plainly states that many are going the wrong way and few are going the right way. This is perfect example of the world saying one thing and Jesus saying totally the opposite.
Much of today's Christianity is a mockery of God's word. It's all about raising money, and how God is going to hook you up with all the material things you are craving for.
You rarely hear preparing one's self for eternity, or the importance of forgiveness, or controlling your anger, seeking the kingdom, having your name written in the book of life.....
What about the immensely wonderful gift of salvation....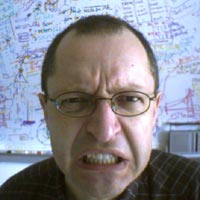 As Pastor David Paul says "some Christians look like they've been baptized in pickle juice.
"yeah I'm saved....you got a problem with that?
"yeah I got the Holy Spirit..........you wanna make something out of it?!
Doesn't quite fit the forgiving, loving, merciful, can get mad when he has to.......(like driving fools from the temple), but not being mad all the time, Savior I know.......Jesus.
And what about these businesses calling themselves churches, rather than seeking the lost, they are seeking to make a buck.


The list goes on and on. Now let us go through the scriptures and see what God's word has to say when it come to being a Christian. And as we read the verses think about how it compares to what you see and hear , and also compare it your life and your thoughts.
How to become a Christian refs. Dake's bible page 1596
* Recognize that you are a sinner.....


Romans 3:10-17 - As it is written, there is none righteous, no not one. There is none that understandeth, there is none that seeketh after God. They are all gone out of the way, they are together become unprofitable; There is none that doeth good, no not one. Their throat is an open sepulcher; with their tongues they have used deceit; the poison of asps is under their lips: Whose mouth is full of cursing and bitterness: Their feet are swift to shed blood: Destruction and misery are in their ways. And the way of peace have they not known. There is no fear of God before their eyes.
Romans 3:23 - For all have sinned and come short of the glory of God.
* You must believe that God sent Jesus to die in your stead and to pay the full penalty for sin....

Romans 5:6-9 - For when we were yet without strength, in due time Christ died for the ungodly. For scarcely for a righteous man will one die: yet preadventure for a good man some would even dare to die. But God commandeth his love toward us, in that while we were yet sinnrs, Christ died for us. Much more then, being now justified by his blood, we shall be saved from wrath through him.
* Confess that you are a sinner, guilty before God and hopelssly lost.
Romans 10:9- That if thou shalt confess wth thy mouth the Lord Jesus, and shalt believe in thine heart that God hath raised him from the dead, thou shalt be saved. For with the heart man believeth unto righteousness; and with the mouth confession is made unto salvation.
1 John 1:9 - If we confess our sins, he is faithful and just to forgive us our sins, and to cleanse us from all unrighteousness.
* Rely on God's promises, not upon your own feelings or theories......
Romans 1:16- For I am not ashamed of the gospel of Christ: for it is the power of God unto slavation to every one that believeth; to the Jew first, and also to the Greek.
* Declare and realize that you are saved by faith in the blood of Jesus Christ and the Gospel and that you are forgiven by God and cleansed from all sin because you have met the terms of God - proper faith and confession of sins. John 3:16; Romans 3:25; Ephesians 2:8-9 ; 1 John 1:9
How to live like a Christian - refs. Dake's bible page 1596
In this section, Mr. Dakes lists many, many scriptures, therefore it is our responsiility to read and familiar ourselves with these passages of scripture.
* Believe the gospel and the entire word of God, also walk in the light.....
1 John 1:7 - But if we walk in the light, as he is in the light, we have fellowship one wth another, and the blood of Jesus Christ his son cleanseth us from all sin.
* Walk by faith in newness of life, not by sight or by feelings, "for the just shall live by faith: but if any man draw back, my soul shall have no pleasure in him" , Hebrews 10:23-29; Romans 6:1-23; 8:1-3; Galatians 5:16-26
* Read the bible daily. Search it, meditate on it day and night to feed and nurture the spritual life, Psams 1:1-3; Psalms 119:105; 2 Corinthians 10:4-7; Ephesians 6:10-18;
1 Peter 2:2




In this hustle and bustle sociey many of us don't make time to read God's word. You can go to any local department store, and even dollar stores, and buy and inexpensive bible.
I have the entire bible on CD disks. This format is readily available with various people reading the text. Also you can listen to the bible online for free. There are many free bible resources on the internet. Notebooks, tablets, MP3 players, radio broadcasts DVDs, are just a few ways of getting God's word into your daily life. So as it says in the scriptures.....they are without excuse Romans 1:20
I find it intersting that so many people talk about life and when and where it began, and life on other planets. And then there are those whom delve into the spirit world such as ghost hunting and using a ouija (weegee board). Some cultures are into vodoo and witchcraft. Scripture tells us to stay away from these practices.
These things draw people's interest and yet when it comes to seeking out the true and living God......many just don't bother. He's a spirit dwelling in the spirit realm, he has created all things Ephesians 3:9 , Colossians 1:16, Revelation 10:6
, he can tell you about creation and where we come from. He knows you better than you know yourself. He wants and desires to communicate with each and every one of us,and yet he is one of the most unappreciated beings in the universe........and it just so happens to be that he is the most imporant being in the universe.
* Pray to God daily as your heavenly Father in the name of Jesus Christ, casting all your cares upon him; for He careth for you. John 16:2-26; Philippian 4:4-5; 1 Peter 5:7


* Claim all the benefits and promises ofGod. 2 Corinthians 1:20; 2 Peter 1:1-4
* Keep your mind on God. Isaiah 26:3
* Always recognize your own weakness as well as God's strength and keeping power. 1 Corinthians 1012-13;
1 Peter 1:5
* Be busy at soul wining and various Christian work ....
Proverbs 11:30; Daniel 12:3



Try to be a good friend and a witness to the gospel
* Avoid temptations and shun evil companions Psalms 1 , Poverbs 1:10-16 , Tmothy 4:6-16


* Resist sin and Satan James 4:7 , 1 Peter 5:8-9
* Make friends with God's people , and strive to be a blessing to them and all others. Romans 12:1; 1 Corinthians; Colossians 3:5-10
* Attend church regularly Hebews 10:25 , co-operating with the pastor in all of his many labors. Matthew 28:19-20; Acts 1:8
2 Corinthians 6:1; 2 Timothy 2:15 ; 3:15-17
* Seek God constantly for the full anointing of the Holy Spirit,the fruit and gifts of the spirit and yield to and obey the Holy Spirit in all things. Luke 11:13; 24:49; john 7:37-39; 14:12-17; 15:26; 16:7-13; Acts 1;8; 2:38-39; 5:32 Romans 12; 1 Corinthians 2; Galatians 5:16-26
Ephesians 5:18; 6:10-18; 1 Thessalonians 5:19
* Christian workers must work in love: God desires work from a loving and willing heart. John 3:16; 1 Corinthians 13; 2 Corinthians 5:17-21; 1 John 3:1-4:21 (check ???)




* Christian workers must have faith in God's word Matthew 17:20; 21:22; Mark 9:23; 11:22-24; John 10:10; 15:7,16
16:23-26; Hebrews 11:6; 1 John 3:21-22; 5:14-15
* Christian workers must use wisdom Matthew 10:16;
James 1:5-8; 3:15-18



Excuses..........excuses.........excuses!
I'm sure you have heard or perhaps even used some of the following excuses.....and the scriptures that deal with them.
just like all the scriptures listed above, I'm not going to type out every verse that's listed. This simply means that if you are really interested in dealing with these issues then you're going to have to get yourself a bible and start looking them up.
These verses are wonderful tools which will help us during our daily walk through life.
Ref. Dake's bible page 1597 Excuses of the weak and fearful
1) I am took weak to live a Christian life - Matthew 1:21; Isaiah 26:3 2 Corinthians 9:8 1 Peter 1:5; 1 John 4:4; 5:4 Jude 24
2) The Christian life is too hard to live - Proverbs 13:15;
Matthew 11:28-30; Romans 6:23; 1 Corinthians 10:13; Galatians 6:7-8; James 4:7; John 1:9
3) I will have to give up too Much- Matthew 6:33 , Mark 8:34-38; 10:29-31; Romans 8:32; 1 Corinthians 2:9
Psalms 34:9-10; 84:11
4) My friends and relatives would make fun of me - Matthew 5:10-12; 10:36-37; John 15:18-20; Romans 8:18;
2 Corinthians 6:14-18; 1Peter 4:14
5) I am afraid I cannot hold out - Romans 14:4; 1 Corinthians 10:13 Philippians 1:6; 2 Timothy 1:12; Hebrews 7:25; ! peter 1:5; 2 Peter 2:9
6) I am afraid I cannot forgive my enemies - Matthew 6:14-15; 18:27-35; Luke 17 17:1-5; Ephesians 4:32; Philippians 4:13; Colossians 3:8
7) There some things I cannot give up - Romans 6:11-23; 8:1-5; 12-13; 2 Corinthians 5:17-21; Colossians 3:2;
Titus 2:11-12 ; 1John 1:9
8) I do not have enough feeling or conviction - Mark 16:16 ; John 1:12; 3:16-21; 16:8-11 Romans 1:16;
Ephesians 2:8-9, 1John 1:9
9) It's too hard to get saved- John 1:12 ; 3:15-22; Acts 2:38-39; 3:19 ; Romans 1:16
Well my friends I hope you find some use from the above information. We all need God's love, help, mercy and forgiveness during these troubling times.........I hope you call upon him!