TKC Ministries December 2022
Current Topic: God Bless The Children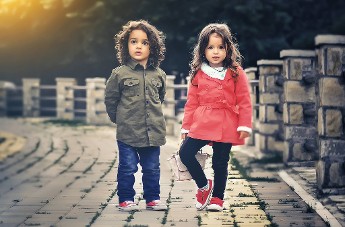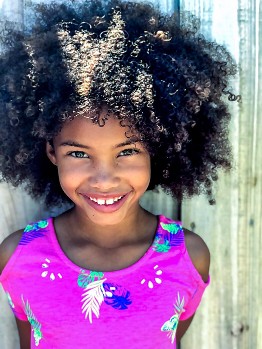 Photo by Bess Hamiti pexels.com Photo by Nappy pexels.com
There is no doubt that our most precious thoughts and concerns are those for our children , and yet they are under such harsh attacks , both physically and mentally , it's horrifying.
The lockdowns during the covid virus has had a tremendous impact on our little ones. Staying home from school did them more harm than the virus , and there are studies coming out to confirm this.
Presently , RSV is reeking havoc on the kids, and I mean little kids , babies ,toddlers! This virus effects their breathing , and it is an awful thing to witness , especially when it's your child the hospital staff is trying to keep alive!
All the vaccines and medications that are being put into these little arms and little bodies , is enough to make one , at least it does to me , get down on my knees and say Lord Have Mercy!
Our schools have become a combination of extreme violent and deadly behavior along with an educational system that tells a 5 year old boy , that if he doesn't want to be a boy ......he doesn't have to! Oh by the way , the boy's parents don't have a say in the matter , and don't get any ideas about raising your voice at a town meeting because the local authorities.....backed by the department of justice , will be there to keep order.
I watched a US Senate hearing where one of the senators was questioning the head of the DOJ (Department of Justice) ....
.....The Feds!!! The same organization that goes after , gangsters , and other high end criminals , are now going after parents.
The senator was questioning the DOJ , about one case involving a young man (either a middle or high school student) who was dressing as a woman , claiming to have really transformed into a woman , was using the ladies bathroom , and was behaving inappropriately towards young ladies while they were using the rest room!
To make matters worse the school department was aware of this kid's doings , and just kept moving him to another school. In one of these schools , he again had a run in with another young lady , and when the girl's father got a little loud (I can't imagine why?) at a local school committee meeting , the local authorities slammed him to the floor , cuffed him , and hauled him out the meeting.
The senator was asking the DOJ why they are so aggressively going after parents , and encouraging local authorities to do so , when they are just trying to protect their children?!
You can easily pull up (youtube.com) senate hearings on a wide variety of topics.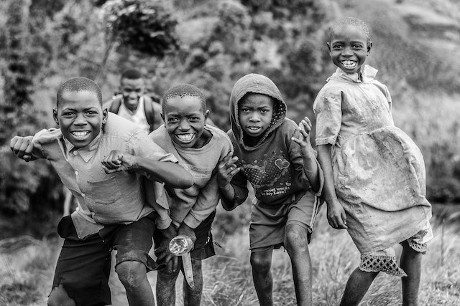 Photo by Dazzle Jam pexels.com
Abortions.......
In 2019 there were 629,898 reported abortions in the United States. As I was looking into this topic , I opened up an email I received from " Hal Lindsey " , and praise God , it was an email concerning the abortion issue. Below is the email in it's entirety..........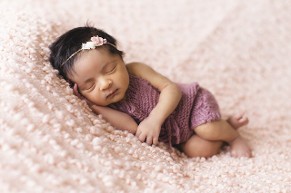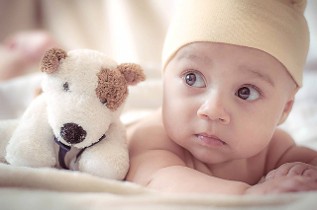 Photo by Shahbaz - Akram pexels.com Photo by Spencer Selover pexels.com
A message from Hallindsey.com
What about the Children? By Hal Lindsey
One of the problems with idolatry is that it does not sit still. It grows. Satan always wants more. Eventually , he even demands the children. Deuteronomy 12:31 explains where idol worship leads. "They burn even their sons and daughters in the fire to their gods." Do you get what that's saying? Those ancient idol-worshipers burned their own babies alive!
God's command is firm. In Leviticus 18:21 , he said , "You shall not let any of your descendants pass through the fire to Molech"
In this enlightened 21st century , we would never do anything like that , right? Wrong. We kill kids , too. The difference is that we do it while they are still in the womb.
Until recently , anti-abortion sentiments had been growing in the United States. That may be because improved ultrasounds allow us to look into the faces of the unborn. But in the aftermath of the Supreme Court striking down Roe versus Wade , the tide turned. Marchers , politicians , celebrities , and reporters yelled to women , "They're taking away your constitutional rights!" And that's what many of them believed.
I despise it when the government encroaches on rights-mine or those of someone else. But abortion was never a constitutional right. The Tenth Amendment to the US Constitution specifically forbids the federal government from taking over areas of law not given to it by the Constitution. And the Constitution does not give the federal government rule over matters such as abortion. It's one of the many areas that the Constitution leaves up to the states.
But that's just a legal argument. The abortion issue is more than that. It is moral. It boils down to three questions. Is the fetus alive? Is it a part of the mother like her thumb or her foot? What species is the child?
The unborn child is dependent on the mother , but he or she is not an appendage. The mother's thumb has the same DNA she has. The unborn is a unique life. His or her DNA is different from the mother's. If the unborn child were just another part of the mother , then she would have two heads , two hearts, four kidneys , and twenty toes. The unborn is a unique person. The other two answers even simpler. The unborn baby is alive - and it's species is human.
Therefore , abortion kills a unique human being.
If you have ever had an abortion , please don't feel condemned. If you have turned to Christ , He has completely forgiven you. If you have not , then ask Him and He will forgive. According to Jesus in John 8:36 , the person Jesus makes free , is "free indeed."
Christians and others in the pro-life movement must remember that the answer to abortion is not violence or rage. It is loving persuasion. Listen to what the other side has to say , then present your side with kindness. Be civil. But do not hide from this issue. Tell the truth.
Christians should exhibit the fruit of the Spirit as we attempt to persuade. Galatians 5:22-23 says , "The fruit of the Spirit is love , joy , peace , longsuffering , kindness , goodness , faithfulness , gentleness , self-control" Hal Lindsey Ministries HalLindsey.com
2.5 Million
According to a national survey , there are now over 2.5 million homeless children in America. This statistic means that 1 in 30 children in the country is experiencing homelessness each year. A federal report also revealed that the number of homeless students from kindergarten to 12th grade has grown by 70% over the past decade. bing.com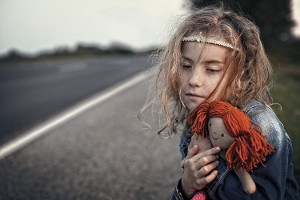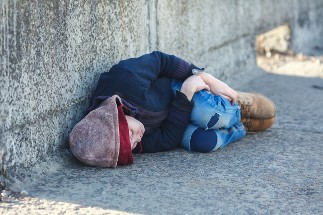 photos bing.com
Why do young people become homeless in America?
Many factors increase a young person's odds of experiencing homelessness. Demographic risk factors for becoming homeless include being Hispanic or black; parenting and unmarried; or LGBTQ, with LGBTQ youth having more than twice the risk of being homeless than their **cisgender or heterosexual peers. bing.com
** cisgender? - I'm going to let you go look this up.....I did.
The Facts
Put aside everything you think you know about homelessness in America. Most homeless aren't panhandlers. They are not drug users. And up to 1.6 million of them each year....are children.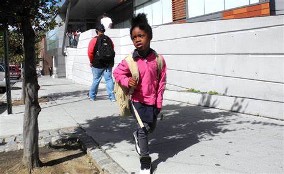 photos bing.com
Here are some facts you should know about family and child homelessness:
. 29% of homeless families are headed by a working adult , usually the mother
. More than half of homeless mothers do not have a high school diploma
. Approximately 63% of homeless women have been victims of domestic violence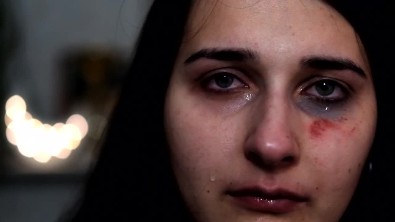 photo bing.com
. Homeless children are more likely to suffer from hunger , poor physical and emotional health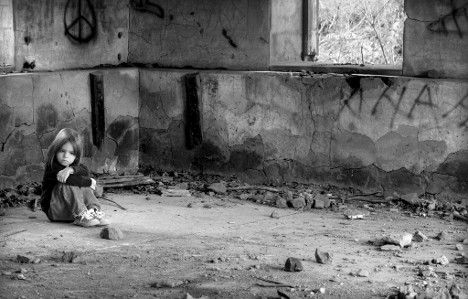 photo bing.com
.They are less likely to attend school , and more likely to fall behind in class
.While the number of homeless children in America is estimated at 1.6 million , many estimates suggest the number could be far higher , as homeless statistics are often under-reported at the city , county and state levels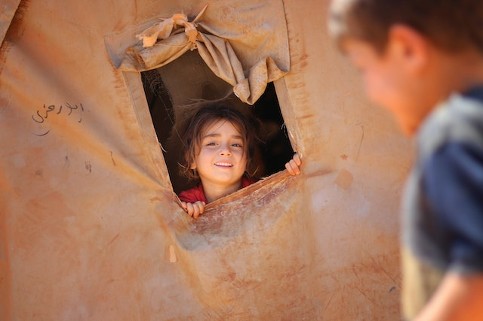 photo by Ahmed Akacha pexels.com
. Homeless children experience four times as many respiratory infections , twice as many ear infections and are four times more likely to have asthma
Stopchildhomelessness.org
What the Bible says about children......
I found an article written by Ryan Hart.....ryanhart.org
The name of the article is....
29 Lovely Bible Verses about Children
In this post you'll learn my favorite bible verses about children. Being a father myself, I often turn to scripture for guidance on parenting. But , the bible is also filled with many great verses for children as well. I'm going to share with you one of the most popular quotes from the bible that says children are a blessing and a gift from God (Psalm 127:3). Plus, I've included verses about children's love and obedience that I think you will enjoy. Ryan Hart
Isaiah 54:13 KJV - And all thy children shall be taught of the Lord; and great shall be the peace of thy children.
Proverbs 1:8-9 KJV - My son, hear the instruction of thy father, and forsake not the law of thy mother: For they shall be an ornament of grace unto thy head, and chains about thy neck.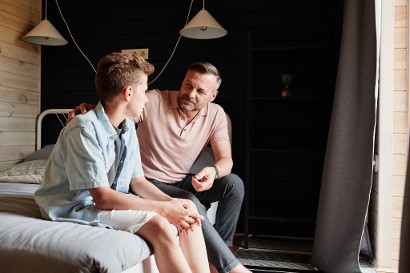 Photo by Julia M Cameron pexels.com
Proverbs 13:24 KJV - He that spareth his rod hateth his son: but he that loveth him chasteneth him betimes.
Proverbs 17:6 KJV - Children's children are the crown of old men; and the glory of children are their fathers.
Proverbs 20:11 - Even a child is known by his doings , whether his work be pure , and whether it be right.
Proverbs 22:6 KJV - Train up a child in the way he should go: and when he is old , he will not depart from it.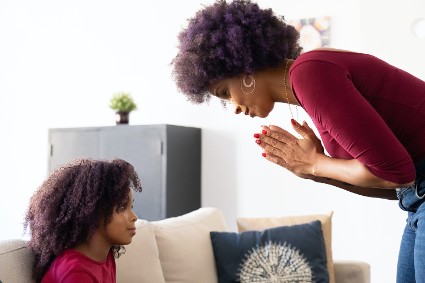 Photo by Kampus - Production pexels.com
Proverbs 22:15 KJV - Foolishness is bound in the heart of a child; but the rod of correction shall drive it far from him.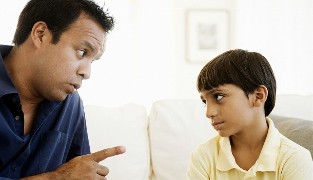 photo bing.com kimberlinglutheran.com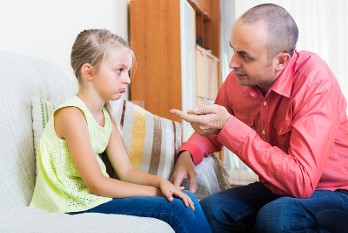 photo bing.com Dreamstime
Proverbs 29:17 KJV - Correct thy son , and he shall give thee rest; yea he shall give delight unto thy soul.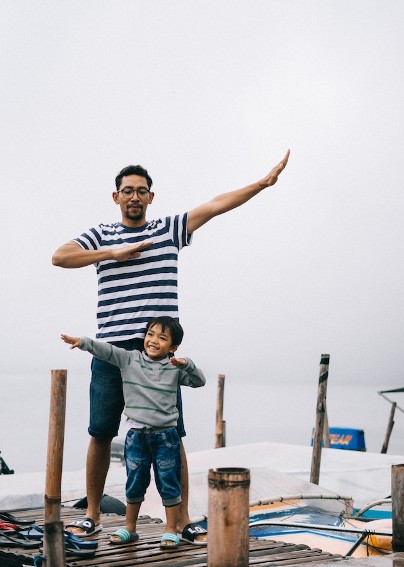 Photo by Agung Pandit Wiguna pexels.com
Psalm 8:2 KJV - Out of the mouth of babes and sucklings hast thou ordained strength because of thine enemies , that thou mightest still the enemy and the avenger.
Psalm 113:9 KJV - He maketh the barren woman to keep house , and to be a joyful mother of children. Praise ye the Lord.
Psalm 127:3-5 KJV - Lo , children are an heritage of the Lord: and the fruit of the womb is his reward. As arrows are in the hand of a mighty man; so are children of the youth. Happy is the man that hath his quiver full of them: they shall not be ashamed , but they shall speak with the enemies in the gate.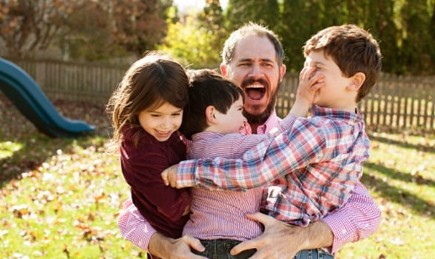 photo bing.com The Good Men Project
John 1:12-13 KJV - But as many as received him, to them gave he power to become sons of God , even to them that believe on his name: Which were born not of blood , nor of the will of the flesh , nor of the will of man , but of God.
John 16:21 KJV - A woman when she is in travail hath sorrow , because her hour is come: but as soon as she is delivered of the child , she remembereth no more anguish , for joy that a man is born into the world.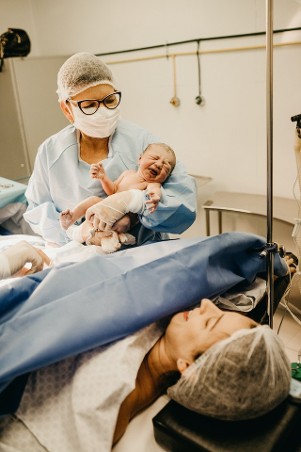 photo by Jonathan Borba pexels.com
Ephesians 6:1-4 KJV - Children , obey your parents in the Lord: for this is right. Honour thy father and mother; which is the first commandment with promise; That it may be well with thee , and thou mayest live long on the earth. And , ye fathers, provoke not your children to wrath: but bring them up in the nurture and admonition of the Lord.
Colossians 3:20 KJV - Children obey your parents in all things: for this is well pleasing unto the Lord.
Colossians 3:21 KJV - Fathers , provoke not your children to anger , lest they be discouraged.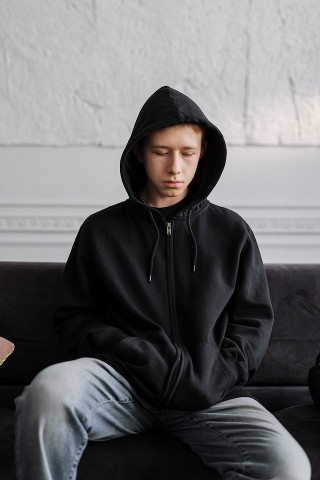 Photo by CottonBro Studio pexels.com
Exodus 20:12 KJV - Honour thy father and thy mother: that thy days may be long upon the land which the Lord thy God giveth thee.
Deuteronomy 6:6-7 KJV - And these words , which I command thee this day , shall be in thine heart: And thou shalt teach them diligently unto thy children , and shalt talk of them when thou sittest in thine house , and when thou walkest by the way , and when thou liest down ,and when thou risest up.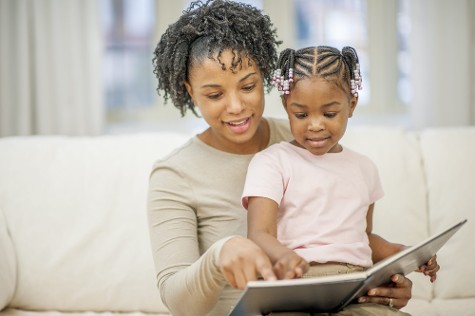 photo bing.com Bellinghampubliclibray.org
2 Timothy 3:14-15 KJV - But continue thou in things which thou hast learned and hast been assured of, knowing of whom thou hast learned them; And that from a child thou hast known the holy scriptures , which are able to make thee wise unto salvation through faith which is in Christ Jesus.
Romans 8:14 KJV - For as many as are led by the Spirit of God , they are the sons of God.
1 Peter 2:2-3 KJV - As newborn babes , desire the sincere milk of the word, that ye may grow thereby: If so be ye have tasted that the Lord is gracious.
Galatians 3:26 KJV - For ye are all the children of God by faith in Christ Jesus.
What did Jesus say about children?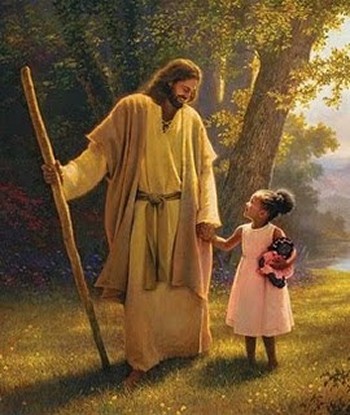 photo bing.com
Luke 18:16-17 KJV - But Jesus called them unto him , and said Suffer little children to come unto me , and forbid them not: for such is the kingdom of God. Verily I say unto you , Whosoever shall not receive the kingdom of God as a little child shall in no wise enter therein.
Mark 9:37 KJV _ Whosoever shall receive one of such children in my name , receiveth me: and whosoever shall receive me , receiveth not me , but him that sent me.
Mark 10:13-16 KJV - And they brought young children to him , that he should touch them: and his disciples rebuked those that brought them. But when Jesus saw it , he was much displeased , and said unto them , Suffer the little children to come unto me , and forbid them not: for of such is the kingdom of God. Verily , I say unto you , whosoever shall not receive the kingdom of God as a little child, he shall not enter therein. And he took them up in his arms , put his hands upon them , and blessed them.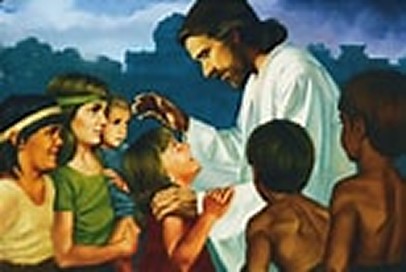 bing.com
Matthew 18:2-6 KJV - And Jesus called a little child unto him , and set him in the midst of them , and said , Verily I say unto you , Except ye be converted , and become as little children , ye shall not enter into the kingdom of heaven. Whosoever therefore shall humble himself as this little child , the same is greatest in the kingdom of heaven. And whoso shall receive one such little child in my name receiveth me. But whoso shall offend one of these little ones which believe in me , it were better for him that a millstone were hanged about his neck , and that he were drowned in the depth of the sea.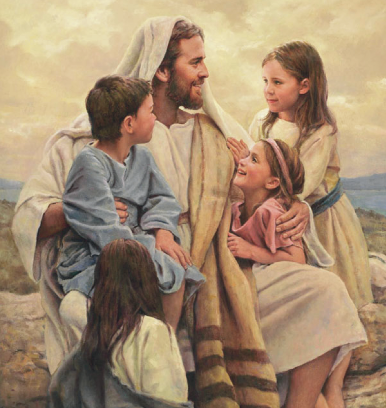 bing.com
Matthew 18:10 KJV - Take heed that ye despise not one of these little ones; for I say unto you , That in heaven their angels do always behold the face of my Father which is in heaven.
Matthew 19:14 KJV - But Jesus said , suffer little children , and forbid them not , to come unto me: for such is the kingdom of heaven.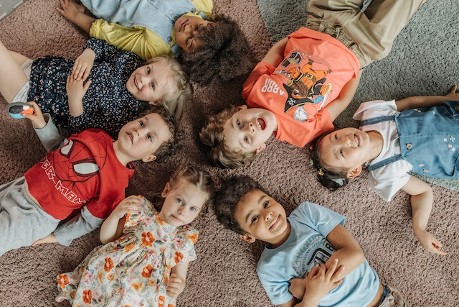 Matthew 21:15-16 KJV - And when the chief priests and scribes saw the wonderful things that he did , and the children crying in the temple , and saying , Hosanna to the son of David; they were sore displeased , And said unto him , Hearest thou what these say? And Jesus saith unto them , Yea; have ye never read , Out of the mouth of babes and sucklings thou hast perfected praise?
Glory to God!!!
.