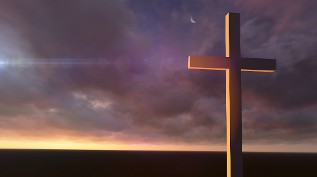 TKC Ministries - Leon Hagins
Current Topic : Have you made the switch?
October 2016
Have you made the switch?
What is the switch? The switch I'm referring to happens to be making the switch from dwelling only on earthly things, to dwelling on thoughts of eternity and your soul!
Many don't realize the importance of this, for we are a society that thinks mainly about time, finances, gadgets and the things concerning man, and give little thought when it comes to their souls.
Just a note....... I am not here putting down technology. I think today's technology is simply fascinating. The phones, and computers, and automobile technology are just a few of the amazing things we use in our daily lives. Let us not forget the technological advancements which allow people to live longer, and do things when they have a missing limb or an under developed area on their body, now with some of these new gadgets and developments they can not only have a productive life but also feel better about themselves. Even though they may have some limitations they still can be productive citizens.
The problem, at times, is when these gadgets , and advancements in technology, become more imortant than our relationship with the true and living God.
As we read the things which Jesus taught and spoke about, one cannot help but notice that he spoke more about eternity than anything else.
Jesus said in Luke 12:4-5 - And I say unto you my friends, be not afraid of them that kill the body, and after that have no more that they can do. But I will forwarn you whom ye shall fear; Fear him, which after he hath killed hath power to cast into hell; yea, I say unto you fear him.
Jesus makes it very clear, don't fear the one who can destroy your body, there are many ways to destroy this body, and man is an expert at creating gadgets that can destroy this body. However when his deadly deed of body destroying is complete, he is powerless to go any further. Jesus is telling us all, you need to fear God Almighty because he can destroy your body and then cast your soul into hell.
Ladies and gentlemen do you realize that a nuclear weapon can't touch your soul!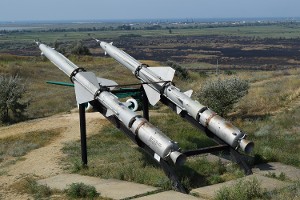 God says in Ezekiel 18:4- Behold all souls are mine; as the soul of the father, so also the soul of the son is mine: the soul that sinneth, it shall die.
My friends, your soul is the most precious thing about you. It is the part of you that enters into eternity, if and when you die(there are those who will be alive and well when Jesus returns).
Your soul is the part of you that goes on for ever and ever.....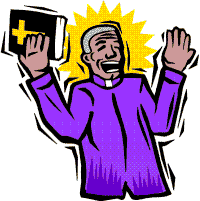 ...this is why we preach the Gospel! This is why we cry out to God for mercy! This is why we endure being laughed at, and made fun of, and hated, because we understand the seriousness of the situation, and have come to the conclusion that all efforts are worth it, if it deters folks from going to hell.
Jesus says in Luke 15:7 - I say unto you, that likewise joy shall be in heaven over one sinner that *repenteth.
Luke 15:10 - Likewise, I say unto you, there is joy in the prescence of the angels of God over one sinner that repenteth.
Repenteth - to change one's mind for the better. Not merely to forsake sin, but to change one's attitude towards it and his love for it. Hence, it is demanded by God as a condition of forgiveness and grace. Ref. Dakes Bible page 132 letter C.
It's hard for people to imagine heaven rejoicing over one's repentance. Then again it's hard enough to get folks to even think about heaven and hell, and the afterlife and the hereafter. Most don't want to hear this, nevertheless we continue because it is so important that when an individual sets his mind towards the things of God, including repenting, then there will be rejoicing in heaven over the fact that this person will not suffer eternal separation from God.
I can't imagine anything worse than to leave planet earth not knowing The Lord Jesus Christ.
Dr. Martin Lloyd Jones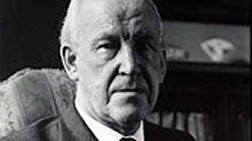 Dr. Martin Lloyd Jones
What is the Christian Message?
For the apostle Paul it was this Galatians 6:14-15 - But God forbid that I should glory Save in the cross of our Lord Jesus Christ, by whom the world is crucified unto me, and I unto the world. For in Christ Jesus neither circumcision availeth any thing, nor uncircumcision , but a new creature.
When Paul talks about glorying in something, he basically means "boasting".
Paul says he can't boast about anything except the cross of Christ. Others may Glory in circumcision, rituals, and a great show of converts to an easy religion, but I will glory only in the cross of Jesus Christ. Refs. Dakes Bible page 361; letter K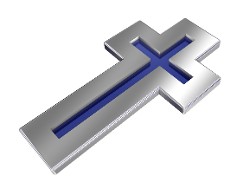 This is another part of "the switch"........you realize that without the cross of Christ, there would be no redemption for man. Many just focus on the miraculous things he did, and the captivating things he spoke about, and the stories he told, but none of these things could save man.
Jesus dying on that cross was the most important thing when it comes to salvation. Let's look at some scriptures.....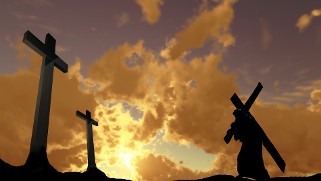 Romans 5:8-9 - But God commandeth his love towards us, in that while we were yet sinners. Christ died for us. Much more then, being now justified by his blood, we shall be saved from wrath through him.
Galatians 1:4 - Grace be to you and peace from God the father, and from our Lord Jesus Christ, who gave himself for our sins, that he might deliver us from this present evil world.
Ephesians 1:7 - In whom we have redemption through his blood(Jesus) the forgiveness of sins, according to the riches of his grace.
1 Timothy 2:5 - For there is one God, and one mediator between God and men, the man Christ Jesus; who gave himself a ransom for all, to be testified in due time.
Mr. Jones states that the cross is a spectacle. A true christian will see God's glory in the cross. Someone asks "who is that up on that cross"? It's the Prince of Glory!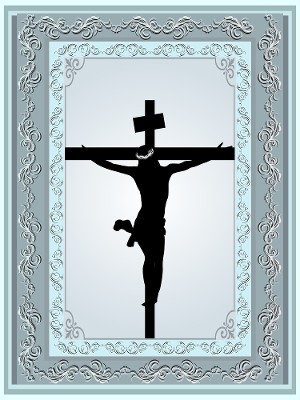 Charles Wesley said......."It is a mystery! The immortal dies! The one who is life and gives life, he's eternal, he's from everlasting".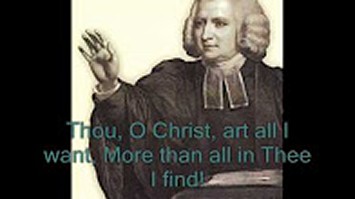 Charles Wesley
John 1:1-5 - In the beginning was the Word, and the Word was with God, and the Word was God. The same was in the beginning with God. All things were made by him and without him was not anything made that was made. In him was life; and the life was the light of men. And the light shineth in darkness; and the darkness comprehended it not.
This is the one that dies! What can be more spectacular than this.
After Peter and John healed the lame man at the temple, Peter spoke to the people and told them they had killed the "Prince of Life, the author of life, the beginner of life, the controller of life Acts 3:14-15.
At the cross , love and sorrow meet - Dr. Martin Lloyd Jones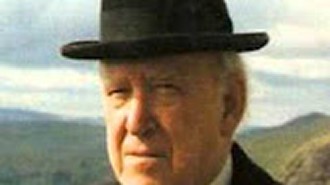 Yes my friends, at the cross, crowns and thorns meet. We see someone who is sinless, completely obedient to the father, he has done no wrong, utterly and entirely innocent, clean, pure and yet we see the sinless one being punished for those who are evil, vile and unworthy. Dying for sinners, dying for rebels, dying for his own enemies.
The summary of the whole world, guilty before God, both Jews and Gentiles are guilty.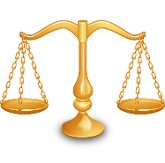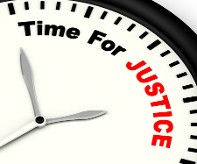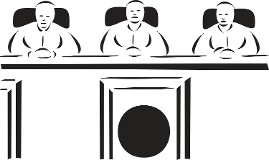 Romans 3:9-20 - What then? Are we better than they? No, in nowise: for we have before proved both jews and gentiles, that they are all under sin; As it is written, there is none righteous, no not one: There is none that understandeth, there is none that seeketh after God. They are all gone out of the way, they are together become unprofitable; there is none that doeth good, no not one. Their throat is an open sepulchre with their tongues they have used deceit; the poison of asps is under their lips: Whose mouth is full of cursing and bitterness. Their feet are swift to shed blood: Destruction and misery are in their ways: And the way of peace have they not known: There is no fear of God before their eyes. Now we know what things soever the law saith, it saith to them who are under the law: that every mouth may be stopped, and all the world may become guilty before God. Therefore by the deeds of the law there shall no flesh be justified.
So as you read the above passage you can clearly see our need for a savior. God looking at us in this present condition, we are in serious trouble.
But!..........Is not our God a merciful being? I know no other being who is as merciful, graceful, loving and kind, as God Almighty! Let us look at some scriptures to support this......
John 3:16-17 - For God so loved the world, that he gave his only begotten Son, that whosoever belieth in him should not perish, but have everlasting life. For God sent not his Son, into the world to condemn the world; but that the world through him might be saved.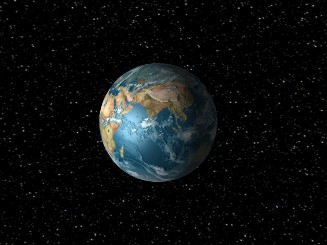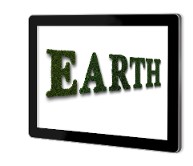 Many who read John 3:16, do just that and stop there. But I always encourage people to continue reading all the way to verse 21....... Please pay close attention to the next four verses of scripture....
John 3:18-21 - He that believeth in him(Jesus) is not condemned: but he that believeth not is condemned already, because he hath not believed in the name of the only begotten Son of God. And this is the condemnation, that light is come into the world, and men loved darkness rather than light, because their deeds were evil. For every one that doeth evil hateth the light, neither cometh to the light, lest his deeds should be reproved. But he that doeth truth cometh to the light, that his deeds may be made manifest, that they are wrought in God.
Romans 5:6-9 - For when we were yet without strength, in due time Christ died for the ungodly. For scarcely for a righteous man will one die: yet preadventure for a good man some would even dare to die. But God commandeth his love toward us. Much more then, being now justified by his blood, we shall be saved from wrath through him.
Romans 8:1-5 - There is therefor now no condemnation to them which are Christ Jesus, who walk not after the flesh, but after the spirit.
Just a friendly reminder that salvation is open to everyone! No Racism or prejudices here!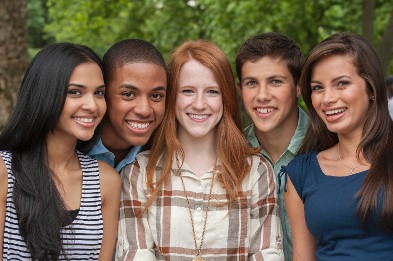 Romans 10:9-13 - That if thou shalt confess with thy mouth the Lord Jesus, and shalt believe in thine heart that God hath raised him from the dead, thou shalt be saved. For with the heart man believeth unto righteousness; and with the mouth confession is made unto salvation. For the scripture saith, whosoever believeth on him shall not be ashamed. For there is no difference between the Jew and the Greek: for the same Lord over all is rich unto all that call upon him. For whosoever shall call upon the name of the Lord shall be saved.
How then shall they call on him in whom they have not believed? And how shall they believe in him of whom they have not heard? And how shall they hear without a preacher? And how shall they preach, except they be sent? As it is written, How beautiful are the feet of them that preach the gospel of peace, and bring glad tidings of good things! Romans 10:14-15.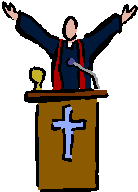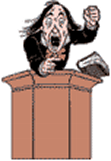 In closing I must ask you about your future. Have you made the switch? What is your attitude towards the cross? Where do you plan to spend eternity? Do you feed your spirit and soul with spiritual things, just as you feed your belly, with food when it gets hungry?

I pray that you will get to know the Good Lord and his tremendous love and mercy.
* 4 wings
* two amazing compound eyes