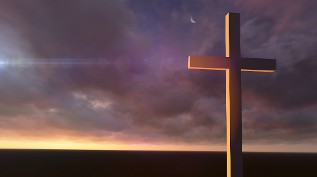 TKC Ministries - Leon Hagins
Current Message - Praise and rejoice
March 1 2017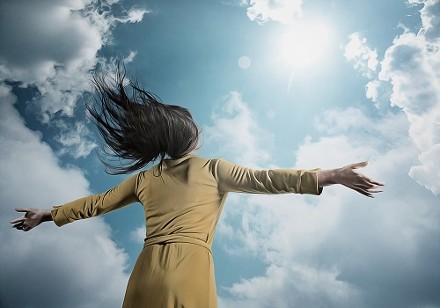 I grew up going to church where there was an atmosphere of singing, worship, praise and rejoicing.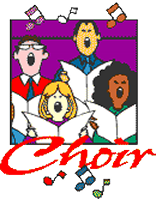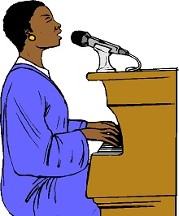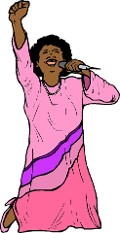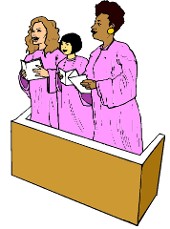 We had no problem stepping out into the aisle, or if one chose,you could give a little shout for the Good Lord, right in the pew area, where you were sitting. Seasoned church goers knew how to dodge the elbows, hips, arms, hairdos, and hands which may come in their direction.
To some this may seem somewhat comical, but I have seen and been in church services, where the praise is real, the people are being honest in their crying out to God for, his love and mercy, and staying power, in which he never leaves those who truly love him. They understand who God is, and they know God, through his word, and he is real to them.
At times all these feeling and emotions overwhelm us, and words can elude us, and this feeling can also cause one to weep, dance and shout, clap your hands, throw your hands up in the air, and sing praises to our Lord and Savior.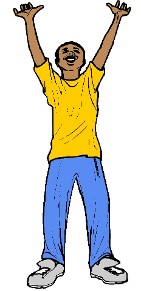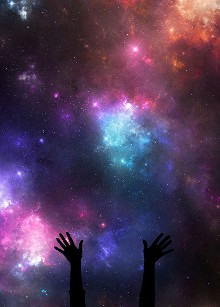 As always, I like to pick a topic, then go through the bible and see what God's word has to say on the subject.....Let's Go!
Let's start with Judah. This was Leah's fourth son. His name means praise, and Leah said "I will praise Jehovah because he has given me four sons and my husband will love me. Gen.29:35
Exodus 15:1-9 -after the Lord destroyed Pharaoh and his army in the Red Sea Exodus 14:26-28. In chapter 14:1-19 - Moses sings a song! Then in vs. 20-21 - Miriam joins in with the tambourine.
*When it comes to praising the Lord, one can clearly see that David was a man who loved to do so.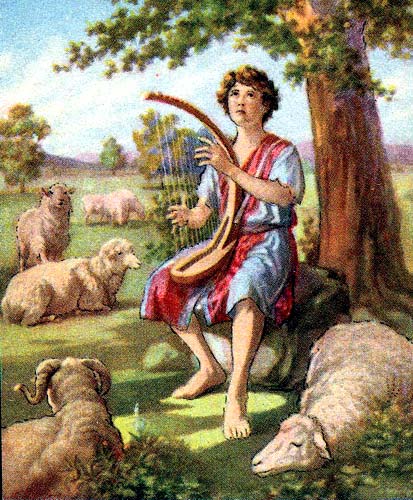 David sings to God while tending his sheep
When King David brings the ark of the covenant back to Jerusalem, there was much praising and rejoicing......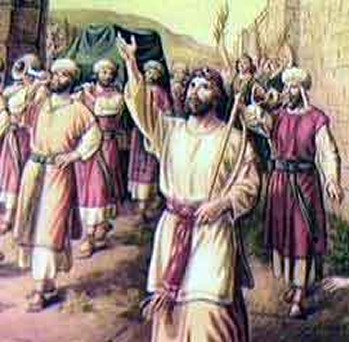 2 Samuel 6:5 - And David and all the house of Israel played before the Lord on all manner of instruments made of fir wood, even on harps, and on psalteries, and on timbrels, and on cornets, and on cymbals.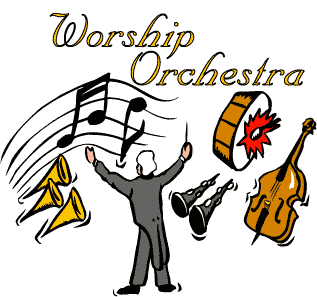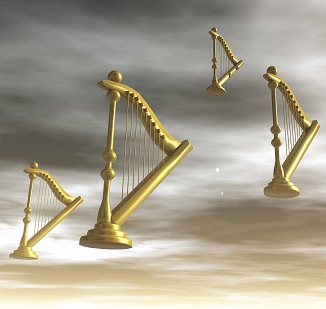 2 Samuel 6:14-15- And David danced before the Lord with all his *might; and David was girded with a linen ** ephod. So David and all the house of Israel brought up the ark of the Lord with shouting, and with the sound of the trumpet.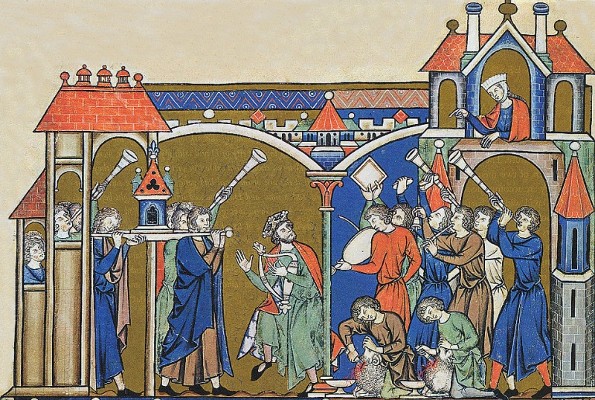 The above painting shows King David dancing and playing before the ark.
* might - dancing with all his might indicates wild movement of feet with efforts at leaping perhaps. Dakes Bible pg. 570 letter g.
1 Chronicles 15-16- And David spake to the chief of the Levites to appoint their brethren to be singers with instruments of musick (music) , psalteries and harps and cymbals, sounding , by lifting up the voice with joy.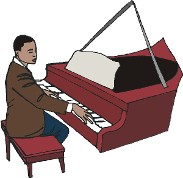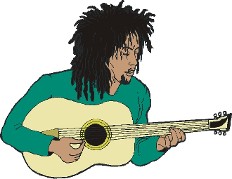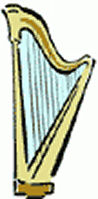 For your information - David appointed regular singers and musicians to minister before the ark, to compose and to give thanks and praise to God. They ministered continually, morning and evening, all the days that David was king, as well as other kings. Dakes Bible pg. 730 letter e (1 Chr. 16:4-6)
There was praise when the temple was completed.......
2 Chronicles 5:12-14 - Also the Levites which were singers, all of them of Asaph, of Heman, of Jeduthun, with their sons and their brethren, being arrayed in white linen, having cymbals and psalteries and harps, stood at the east end of the altar, and with them an hundred and twenty priests sounding with trumpets:) It came even to pass, as the trumpeters and singers were as one, to make one sound to be heard in praising and thanking the Lord; and when they lifted up their voice with the trumpets and cymbals and instruments of musick, and praised the Lord, saying, for he is good; for his mercy endureth for ever: that then the house was filled with a cloud, even the house of the Lord; So that the priests could not stand to minister by reason of the cloud; for the glory of the Lord had filled the house of God.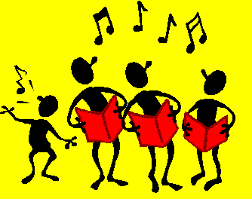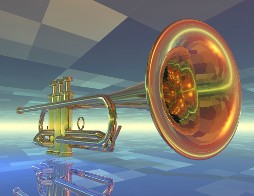 When the foundation of the temple was laid........
Ezra 3:10-13 - And when the builders laid the foundation of the temple of the Lord, they set the priests in their apparel with trumpets, and the Levites the sons of Asaph with cymbals, to praise the Lord, after the ordinance of David king of Israel. And they sang together by course in praising and giving thanks unto the Lord; because he is good, for his mercy endureth for ever toward Israel. And all the people shouted with a great shout, when they praised the Lord, because the foundation of the house of the Lord was laid. But many of the priests and Levites and chief of the fathers, who were ancient men, that had seen the first house, when the foundation of this house was laid before their eyes, wept with a loud voice; and many shouted for joy. So that the people could not discern the noise of the shout of joy from the noise of weeping of the people: for the people shouted with a loud shout, and the noise was heard afar off.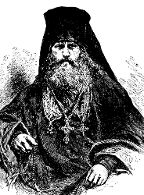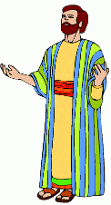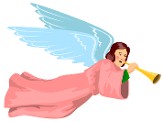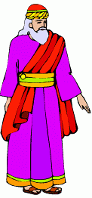 Psalm 34:1 - I will bless the Lord at all times: his praise shall continually be in my mouth.
Psalm 47:1 O clap your hands , all ye people; shout unto God with the voice of triumph. For the Lord most high is terrible; he is a great King over all the earth.
Psalm 47:6-8 - Sing praises to God, sing praises: sing praises unto our King, sing praises. For God is King of all the earth; sing ye praises, with understanding. God reingneth over the heathen: God sitteth upon the throne of his holiness.
Psalm 92:1-3 - It is a good thing to give thanks unto the Lord, and to sing praises unto thy name, O most High. To shew(show) forth thy lovingkindness in the morning, and thy faithfulness every night. Upon an instrument of ten strings,and upon the psaltery; upon the harp with a solemn sound.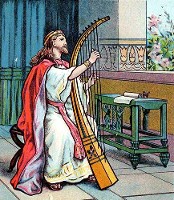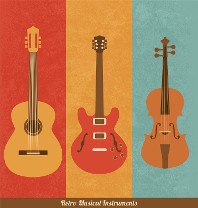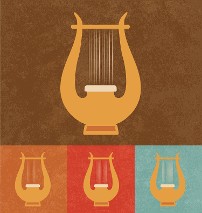 Psalm 100 - Make a joyful noise unto the Lord all ye lands. Serve the Lord with gladness: come before his presence with singing. Know ye that the Lord he is God: it is he that hath made us not we ourselves; we are his people, and the sheep of his pasture. Enter into his gates with thanksgiving,and bless his name. For the Lord God is good; his mercy is everlasting; and his truth endureth to all generations.
Psalm 107:8-9 - Oh that men would praise the Lord for his goodness, and for his wonderful works to the children of men! For he satisfieth the longing soul, and filleth the hungry soul with goodness.
* Just a quick question - what would you do if you were thrown in prison for preaching the gospel? Well let's look and see how Paul and Silas handled this scenario......
Acts 16:25-26 - And at midnight Paul and Silas prayed , and sang praises unto God: and the prisoners heard them. And suddenly there was a great earthquake, so that the foundations of the prison were shaken: and immediately all the doors were opened, and every one's bands were loosed.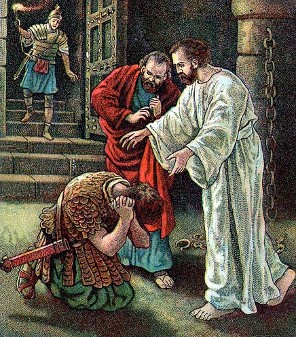 Paul and Silas in prison
Philippians 4:4 - Rejoice in the Lord alway: and again I say rejoice.
7 Hebrew Words For Praise - Owen Wible
YADAH "yah-dah" - to throw, shoot, cast the hands
*Literally: hands to God
This is a time for us to come with thanksgiving in our hearts and our hands lifted for his faithfulness. Psalm 42:5 , 7:17, 28:7, 139:14, 100:4
TOWDAH "TOE-DAH"
confession with thanksgiving

* court room terminology

* This is a time of thanking God with hands raised for things promised but not yet received.

* often used as a "sacrifice of praise"

*Psalm 42:4, 100:4, 50:2
SHABACH - "Shuh- Vakh"
To laud

(to praise highly)

commend praise, boast, loud adoration, shout, triumph

* This is celebrating our testimony of what He's done through shout of triumph

Psalm 63:3 , 117:1
BARAK "buh-rakh"
* Kneeling, bowing low in love & submission, adore, surrender everything
Often translated as the word "bless"

This is a time of surrendering our defenses & control and submitting ourselves to His leadership through kneeling and prostration

* Psalm 100:4, 95:6, 16:7,103:1, 1 Chronicles 29:20-21
ZAMAR "zah-mare"
* To pluck, to make music, sing, play a musical instrument, sing Psalms
This is a time of praising in song form (literally in rhythmical numbers)

* 1 Chronicles 16:9, ps, 33:2, 98:5, 57:9
TEHILLAH "teh-hill-lah"
* General/public praise, song/hymn of praise
Always found corporately

* Generally spontaneous

* Derive the Book of Psalms from this word "Tehilim"

* This is about making known His glory, fame & renown corporately

* Psalm 22:3, 66:2, 100:4
HALAL "huh-lal"
To rave, shine, be clamorously foolish, make merry, boast, make a fool, act madly, act like a madman

* Hallelujah = halal to "Yahweh"

* This is a time of boasting foolishly about how great our God is

* Psalm 22:23, 44:8, 113:1-3, 149:3, 150
* 4 wings
* two amazing compound eyes